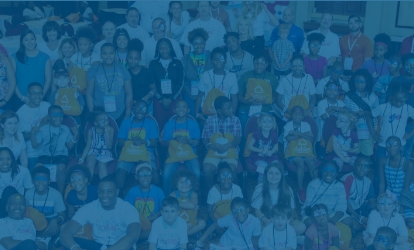 Privacy Policy and Interest Based Advertising
A Hope to Dream, Inc. Privacy Policy
A Hope to Dream, Inc. ("Hope to Dream") respects your privacy interests and preferences. We are committed to full transparency in outlining what information we collect about visitors, how it is used and how you can opt-out of those programs (online or traditional communications) if you so choose.
Personally identifiable information we collect and what we do with it
When you are expressing an interest in nominating a child, contacting us with a question, or subscribing to our online newsletter, Hope to Dream asks you for personally identifiable information such as your name, mailing address, phone number and e-mail address. We may use this contact information to contact you to clarify or obtain information about a child you have nominated or to send you additional information about Hope to Dream.
We may also use your personally identifiable information to:
Notify you of campaigns and other events related to Hope to Dream using the Internet, e-mail, and mail sent by the U.S. Post Office;

Communicate information about Hope to Dream to you; and

Comply with valid legal procedures, requirements, regulations, and statutes.
We may share your personally identifiable information with third party vendors, but only to the extent required to help us perform any of the aforementioned functions. When this is done, it is subject to agreements or other specific direction given to the vendor that requires it to process such information only in accordance with our instructions, in compliance with this Privacy Policy, and with appropriate confidentiality and security measures in place.
When you wish to nominate a child or ask for information about a nearby ASHLEY® retail furniture store that participates in Hope to Dream events, your contact information may be passed on to your local participating ASHLEY® store.
When required by law or where we have a good faith belief that such action is necessary to comply with a current judicial proceeding, a criminal investigation, a court order, or legal process served on Hope to Dream in direct relation to you. We may also share your personally identifiable information if we believe it is necessary in order to investigate, prevent, or take action regarding illegal activities, suspected fraud, situations involving potential threats to the physical safety of any person, violations of the terms of use of our website, or as otherwise required by law.
We may store and process personally identifiable information collected on our website in the United States or any other country in which we maintain facilities or where systems supporting our operations are located. By using our website, you consent to the transfer of your information among these facilities, including those located outside your country.
How to view or change your information
If you wish to modify the frequency of future communications from Hope to Dream or view and request changes to the information you have provided us, please write to us at: Admin@ahopetodream.com
In addition, if you have subscribed to our online newsletter, you can unsubscribe by clicking on the unsubscribe link featured at the end of the newsletter.
Information Collected for Tracking Purposes
Like many websites, our website does not currently respond to "do not track signals" or other mechanisms that consumers may utilize on their web browsing device to limit the collection of certain information about a consumer's activities over time and across various websites or online services. As with most websites, we use "cookies" to obtain information when your web browser accesses our website. "Cookies" are small amounts of data that are stored on your computer and find their way to your browser via a web server. They flag information about your activity on our website. This information helps us to improve our website and to make it friendlier and easier to use. We are then able to "recognize" you and personalize your experience with our website. You may "turn off" cookies by following steps outlined in the "Help" portion of the toolbar on most browsers; however, cookies allow you to take advantage of some of our website's best features, so we recommend that you leave them turned on.
We may use third party service providers to serve (and measure the performance of) advertisements on our behalf to enhance your web surfing experience and allow us to better notify you of our campaigns and other events.
We may work with third party service providers to target advertising and promotions regarding our mission, campaigns, and events to you personally or to devices that you may use, through online and offline methods, including email, display media, video media, and direct mail. In connection with our targeted advertising and promotions, your IP address may be combined with de-identified data (such as a hashed, non-readable email or postal address). To learn more about or opt out of this and other interest-based advertising, please visit the industry opt-out pages operated by the DAA, at http://www.aboutads.info and by the NAI at http://networkadvertising.org.
Opting Out
You are free to delete all cookies on your browser, or have your browser notify you when a cookie is set—simply check your browser settings. By deleting your cookies you will disable our ability, or that of our third party service providers, to deliver advertisements that are targeted to your interests. You will have to clear your cookies each time you visit our website to ensure that you are not receiving retargeted advertisements.
You may also receive e-mail messages from us. If you no longer wish to receive these communications, let us know by following the opt-out directions on any of the e-mail messages you have received from us.
Additionally, we may display interest-based ads to you on third-party networking service platforms, such as Facebook or Twitter, through tools offered by third-party service providers. You may opt-out of receiving interest-based ads from us by emailing us at Admin@ahopetodream.com with the subject line "Social Network Opt-Out".
Links to other sites
Our website contains links to other sites, including ones that may gather personal contact information. Hope to Dream is not responsible for the privacy practices or content of such websites. However, any personal information obtained by us through other sites is treated as if it was gathered on our site and our privacy policy applies.
Children
With respect to children, Hope to Dream only collects personally identifiable contact information through the nomination process. We pass that information on to our local Hope to Dream chapter so the chapter can contact the child's family to make an assessment of eligibility; however, we do not share it in any other way or with any other parties. We do not give the ability to publicly post or otherwise distribute personally identifiable contact information in any way.
Our website is a general audience site. We do not collect information from anyone that tells us they are under the age of 13. Children under the age of 13 should always ask their parents or guardians for permission before providing any contact information to anyone online. We urge parents and guardians to participate in their children's online activities and use parental controls or other web filtering technology to supervise children's access to the Internet.
Privacy Policy Changes
This Privacy Policy is subject to change without direct notice to you. We may change our Privacy Policy at any time by posting a new version of it on our website. Please review this Privacy Policy each time you visit our website. The date provided below will inform you as to when the most recent material updates to this Privacy Policy occurred and the date on which the updated Privacy Policy became effective.
Effective Date
August 11, 2023